FOR PAST TO LAST - CERCLE DE L'UNION INTERALLIÉE - RUE DU FAUBOURG SAINT HONORE - PARIS
Le Centre Inter-Alliee a Paris
Myriam was sipping a glass of cold fizzy water, waiting for us on the terrace overlooking the magnificent garden of the Cercle de l'Union Inter-Alliée. Two doors down from Chanel, Hermes, Vuitton luxury shops, a few privileged hosts and guests were enjoy lunch in the shade of century old trees nested behind the classic walls of l'hôtel particulier at 33 rue du Faubourg Saint Honoré. Nested away from the noise and – as it seems like but unlikely - the Paris summer pollution, we sat for a very nice lunch of fish and vegetable to listen to Myriam story about her family history with the Cercle de l'Union Inter-Alliée.
Founded in 1917 during the first World War, the l'Union Inter-Alliée was founded in 1917, at the time of the official entry of the United States into the war, just after the voluntary aviators from the La Fayette flight, who had come to increase the number of those who were fighting for the same cause on French soil. In 1920 the Association, having set up a real estate company, acquired the building for the equivalent of today's 2 000 000 €.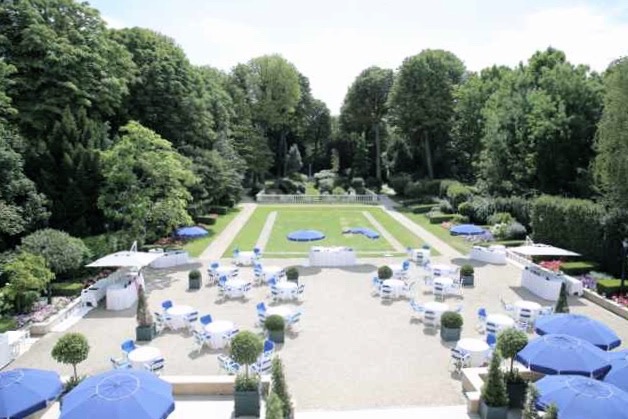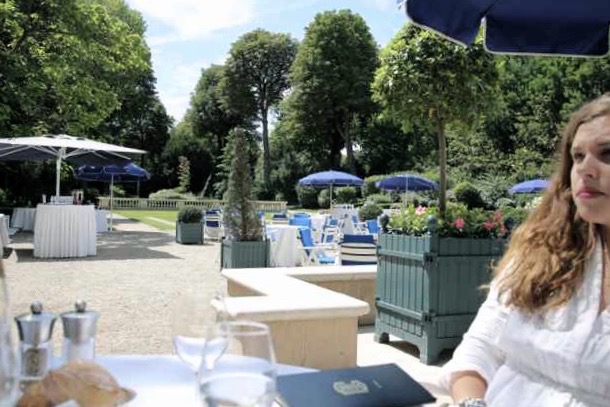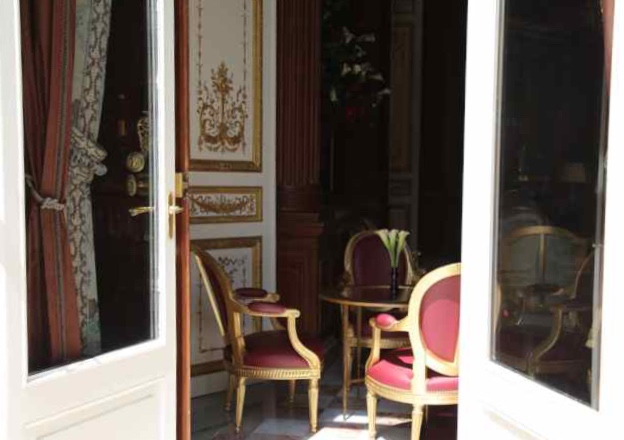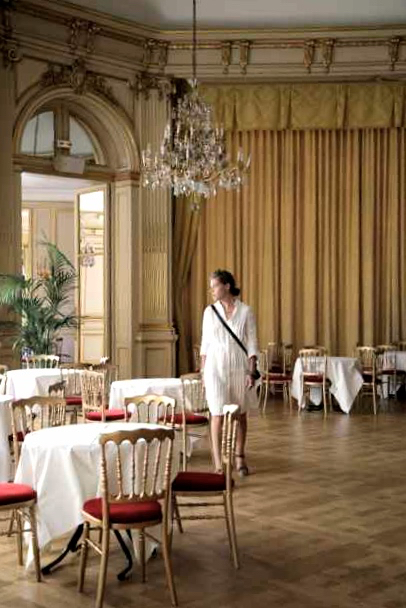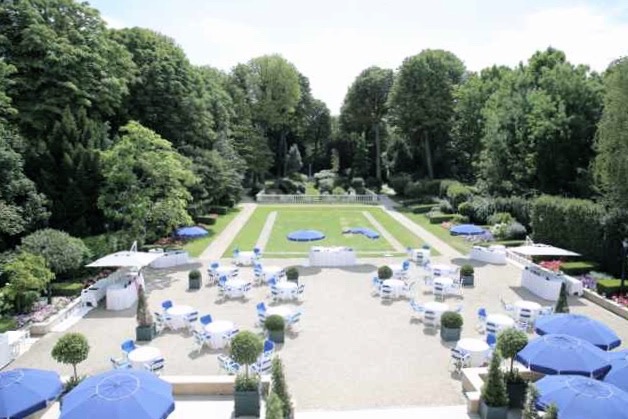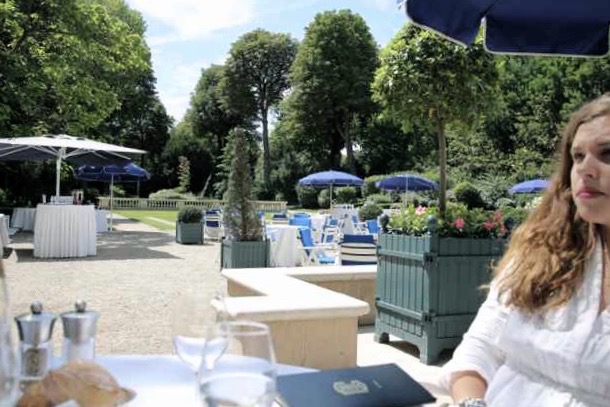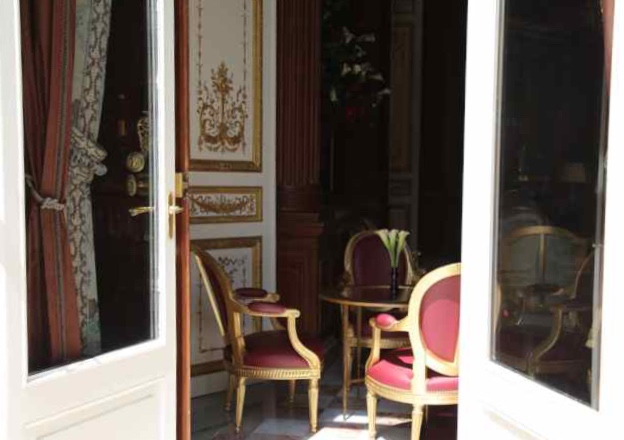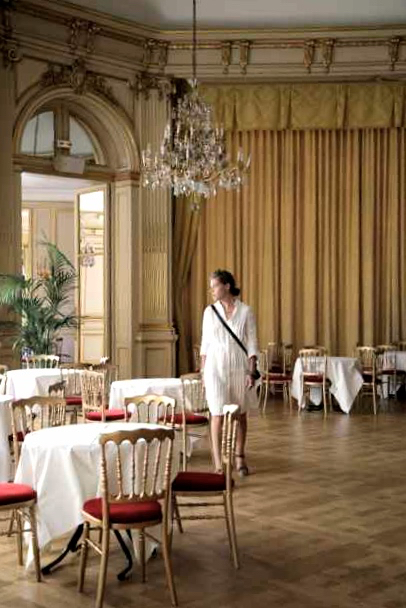 The war having ended, the need for the l'Union Inter-Alliée was apparent to everybody, as it was more necessary than ever to maintain harmony between the people who had fought together but its hard to find an other reason today than the likes of privileged to regroup in hard times. In the garden of l'Union Inter-Alliée in this glided spaceship, you are up for a space time Odyssey as if the outside world does not exist.

Members can introduce candidate but places are scarce and the waiting list is long. Arriving in jeans and slacks is not a good idea as only "la bonne education est de rigueur" here !

With interiors dating back from early century till 1950's, the ambiance is somehow magical and totally surreal when scrolling around the reception hall or the grand dining room even if a modern sports club and pool add a little of modernity inside this wall, don't expect any thing else to change much.
ADDRESSES
- Cercle de l'Union Inter-Alliée (by member invitation only) / 33 Rue du Faubourg Saint-Honoré / 75008 Paris / +33 1 (0) 42 65 9600
- HARLEY DAVIDSON SHOW ROOM MOTOS / 30 Avenue de la Grande Armée / 75017 PARIS / Tèl +33 171 181 480 / Harley Davidson Paris / info@harleydavidson-etoile.com
- SOLEX FRANCE / 55 rue Pierre Charron / 75 008 Paris / Tél: +33 158 120 480 / www.solexworld.fr/en/